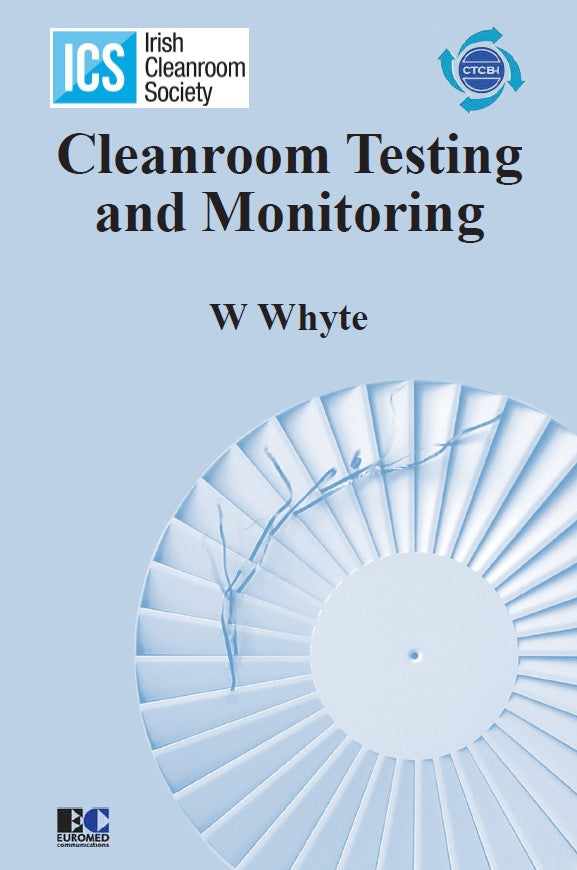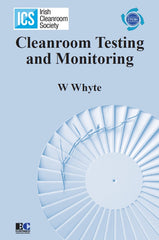 Cleanroom Testing and Monitoring - ICS Society
Out of stock
By William Whyte
ISBN: 978-0-9956666-9-6; Digital;  312pp
Hardback - special order. Expected delivery from the order is 3 weeks.
Cleanrooms have to provide a measurable clean environment of a very high standard to avoid problems caused by contamination from particles, microbes and chemicals. To ensure that cleanrooms deliver the correct level of cleanliness, they must be rigorously tested when first installed and then at regular intervals throughout their life. This new book is an essential guide to state-of-the-art methods used for testing and monitoring cleanrooms to ensure that they provide the correct and necessary levels of cleanliness.
This book is divided into two parts:
The first part consists of 14 chapters that provide a sound understanding of routine test methods used to ensure that cleanrooms function correctly and maintain their correct level of cleanliness.

The second part consists of 10 annexes that provide more specialised information about testing and monitoring methods required by cleanroom testing professionals.
Dr William (Bill) Whyte, the author of this book, is an international authority on cleanrooms and has been involved in their design, testing, and operation for over 50 years. He is a member of BSI and ISO working groups that are writing, or have written, cleanroom standards and has extensive experience as an industrial consultant and presenter of educational courses about cleanrooms.
You may also be interested in these publications