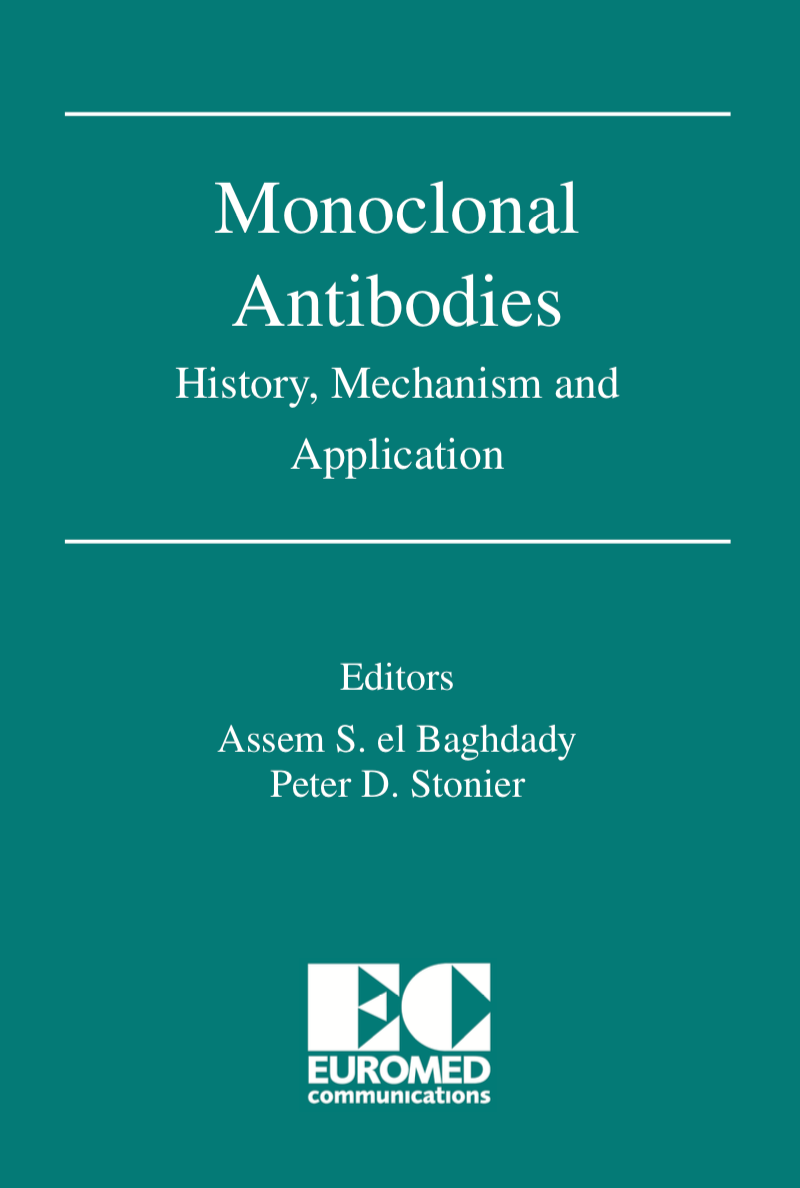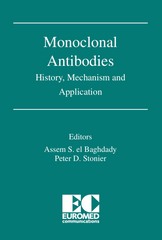 Monoclonal Antibodies: History, Mechanism and Application
Out of stock
Edited by Assem S el Baghdady and Peter D Stonier

ISBN 978-1-9196417-1-3 (Hb)


Monoclonal antibodies (mAbs) feature hugely in the ranks of innovative medicines and the technology has now advanced to produce fully humanised mAbs with reduced tendency to immune-mediated side effects. Advances in genetic sequencing are leading to more licensing and the potential of monoclonals in a variety of medical conditions including infectious, cardiovascular and inflammatory diseases, dermatological and respiratory disorders, neurological and neuromuscular conditions. More monoclonals are undergoing clinical trials across the spectrum from rare diseases to common conditions and they are at the forefront of disease-modifying treatments, and offer tangible benefits to many with debilitating or life-threatening conditions.

Issues to be addressed concern commercial viability due to costs of research and development, manufacturing, and a continuing need for improvements in efficacy, safety and administration. The aim is to capture for patients the potential benefits of such specific and flexible treatments, and to witness their continuing spread across the therapeutic landscape. MAbs have truly ushered in the era of biological medicine, based on large molecules, proteins, which bring with them issues of efficacy, safety, and cost-effectiveness, which need to be confronted and overcome.

Monoclonal Antibodies: History, Mechanism and Application, in 17 chapters and 25 authors, presents the status today of these remarkable medicines emerging from the biotech world, and particularly the exponential growth of basic medical research translated ever more rapidly into medicines of increasing clinical value.
Contents

1. The History of Therapeutic Monoclonal Antibodies: Structure,
Classification, and Naming
Sarah el Baghdady

2. Overview to Clinical Development of Monoclonal Antibodies
Assem el Baghdady

3 Mechanisms of Action of Therapeutic Antibodies
Meryn Griffiths

4. Therapeutic Monoclonal Antibodies and their Targets
Consuelo Anzilotti

5. Discovery Methods of Monoclonal Antibodies
Paul Kiessling

6. Pharmacokinetics and Pharmacodynamics of
Monoclonal Antibodies
Mark Penney

7. Biosimilars and Bio-betters: Development Concepts,
Challenges, and Opportunities
Daniela Dastros-Pitei

8. Genetic Manipulation of Monoclonal Antibodies
Eddie Blair

9. Manufacture of Monoclonal Antibodies and Related Proteins
Frank Hallinan

10. Monoclonal Antibodies as in vitro Diagnostics
Andre da Costa

11. Monoclonal Antibodies: Applications in Oncology
Barbara Koetz and James Walter

12. Monoclonal Antibodies as Anti-infective Agents
Justin Chiongson, Rikka Reyes-Salarda, Doralyn Dalisay and
Jonel Saludes

13. Monoclonal Antibodies in Neurological and Neuromuscular
Disorders
Saori Shimizu and Bill Holt

14. Monoclonal Antibodies in Dermatological Disease
Marius Albulescu and Nehal Zu Elfakkar

15. Monoclonal Antibodies in Rheumatology
Anastasia-Vasiliki Madenidou and Coziana Ciurtin

16. Monoclonal Antibodies in Pulmonary Diseases
Yasser el Baghdady

17. Safety of Monoclonal Antibodies for Various
Therapeutic Disorders
Pipasha Biswas and Himal Biswas

You may also be interested in these publications